Alliance Home Inspections LLC
The search for the ideal home is often more stressful than most prospective buyers can anticipate, but with the help of an experienced home inspector, you can rest assured that your interests will be protected. At Alliance Home Inspections LLC, our team will take their time to ensure that the home you purchase is as advertised, flagging potential deficiencies so that you're not stuck paying out of pocket to resolve issues that weren't presented to you initially.

MAINE'S CHOICE FOR HOME INSPECTIONS
Depending on the size of the home and seasonal demand for our staff, we will typically put more than one inspector on each job
We encourage our clients to attend their home inspection for an up-close look at our findings, and we'll remain available after an inspection report is delivered to answer questions over the phone for as long as you need
The most groundbreaking technology in the industry today will be utilized during an inspection whenever necessary, including thermal imaging, aerial drone photography, a 360° camera, and more!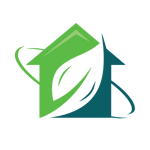 Troy Francis
Troy Francis is the owner and lead inspector of Alliance Home Inspections LLC. As a parent of three children, Troy understands how important it is to secure a good home—and having grown up in Maine himself, he can attest to just how wonderful a place it is to raise a family. Troy has over 20 years of contracting and home-building experience, and he's thrilled to be in a position where he can use that knowledge to help others move one step closer to owning their dream home. When you choose Alliance Home Inspections, you can rest assured that Troy and his highly qualified team will go above and beyond to ensure that your prospective home is safe and able to meet your needs.
When he's not inspecting homes, Troy loves to spend quality time with his family. Troy is also an active outdoorsman, and he regularly volunteers in the local community.
Ronnie Luna
Ronnie Luna is a proud member of the Alliance Home Inspections team of inspectors. Ronnie holds numerous certifications in the home inspection field and related trades, and his wide-ranging expertise will prove to be a valuable asset for your real estate investment. Ronnie is a veteran of the United States Marine Corps who has been all over the world through his own service and from growing up in a military family, so it should come as no surprise that helping others comes to him naturally. Ronnie looks forward to the opportunity to help you and your family achieve your home-buying dreams.
In his free time, Ronnie likes to be outdoors as much as possible. A few of his favorite activities include hunting, fishing, snowshoeing, and skiing.
Erik Morse
Before he became a home inspector, Erik Morse worked for several years as a full-time carpenter, a trade he first learned from his father while attending college. Erik has several certifications in the home inspection field, and thanks to his prior work experience, he understands the importance of attention to detail in the building and inspection trades. You can count on Erik to provide an accurate and detailed assessment of your prospective home's condition that will give you peace of mind and an improved ability to secure a home you'll love.
Outside of his work as a home inspector, Erik has enjoyed working as a licensed guide for fishing trips along the Penobscot River. Erik loves to spend his free time with his wife and child, and together, they partake in a wide range of outdoor activities.
Offering Professional Home Inspections Statewide
With a team of inspectors leading both a Northern and Southern division, we're excited to offer professional home inspections to the entire state of Maine.
Alliance Home Inspections
At Alliance Home Inspections LLC, we believe that every piece of knowledge you gather about a home's condition will serve as a fundamental building block for a successful real estate investment. We're proud to offer a superior home inspection that will deliver the knowledge you need. Contact us today to book an inspection.
Contact us to ask about discounts for military, police, educators, first-time home buyers, and returning customers. Appointments are available 7 days a week, including evenings when requested.